Join Us for the
CHICAGO VIP LUXURY GALA
Thursday, October 4th, 2018
5:30 – 8 pm
theMART, Chicago
Join the leaders in the luxury marketplace as we honor the Midwest's best in residential interior furnishings, architecture, interior design and residential development. Help us toast the inductees of the fourth annual Merchandise Mart Hall of Fame. Celebrate with your industry peers and enjoy cocktails, hors d'oeuvres and conversation at the Chicago VIP Luxury Gala.
Tickets and Information
$100 per person
Business Attire
Merchandise Mart Hall of Fame 2018 Inductees

Lifetime Achievement
Cary Kravet
President and CEO
Kravet Inc.

Architect
Laurence Booth, FAIA
Principal / Director
Booth Hansen

Designer
Suzanne Lovell
Founder + CEO
Suzanne Lovell Inc.

Builder
Power Construction Luxury Residence Group
Thank You to Our Generous Sponsors
Diamond
Exclusive Media Sponsor
Platinum
Gold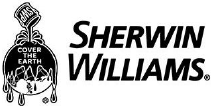 Silver
Thank You to Our Industry Partners
In Kind Support
Chicago VIP Luxury Gala Host Committee
Richard Abbott

President, Paris Ceramics

Michael Abraham

Principal, Michael Abraham Architecture

Michael Abrams

Principal, Michael Abrams Interiors

Sasha Adler

Principal, Sasha Adler Design

Chad Allman

President, Bramco Construction

Jeannie Balsam

Principal, Jeannie Balsam Interiors

Andrew Baren

President, Katonah Architectural Hardware

Brianne Bishop

Principal, Brianne Bishop Design, LLC

Janet Blutter Shiff

President, Blutter/Shiff Design Associates

Andrew Bowyer

President, Middlefork LLC

Alessandra Branca

Branca

Katie Brockman

Group Publisher, Chief Revenue Officer, Luxe Interiors + Design

Susan Brunstrum

Principal and Founder, Studio Brunstrum

Julia Buckingham

Founder + Principal, Buckingham Interiors + Design Ltd.

Ilene Chase

Principal, Ilene Chase Design

Lauren Cherkas

Retail President, Artistic Tile

John Cialone

President Elect, American Society of Interior Design Illinois

Kelly Cleveland

Principal, Kelly Cleveland Interiors

Michael Cohen

President, Samuel & Sons

Paul Colley

President & CEO, Style/Library

Matt Costigan

President, Michael-Cleary

Carson Cradduck

Sherwin-Williams

Joan Craig

Principal, Craig & Company

Terri Crittenden AIA, ASID, IIDA

CEO, Fredman Design Group

Mick De Giulio

President, de Giulio kitchen design

Christopher Derrick

President Emeritus, Chicago Institute of Classical Architecture & Art

James Dolenc

Principal, JamesThomas Interiors

Zurich Esposito

Executive Vice President, AIA Chicago

Laurel Feldman

Principal, Laurel Feldman Interiors

Nicholas Fink

President, Fortune Brands Global Plumbing Group

Scott Fortman

President, Gibbons, Fortman & Associates

Brooks Gronlund

President, Wood-Mode

Scott Grugel

President, Middleby Residential

Julie Hacker, FAIA

Partner and Co-Founder, Stuart Cohen & Julie Hacker Architects LLC

Jeffry Harting

President, GTH Architects

Zach Hayes

Principal, Zach Hayes Design LLC

Marvin Herman

Marvin Herman & Associates

Tracy Hickman

Principal, Hickman Design Associates

Martin Horner

Principal, Soucie Horner, Ltd

Greg Howe

Principal, SEARL LAMASTER HOWE

Holly Hunt

CEO, HOLLY HUNT

John Iacoviello

Senior Vice President, Sales, B/S/H Home Appliances

Brian Jevremov

Principal, Dom Interiors

Steve Kadlec

Principal, Kadlec Architecture + Design

Hunter Kaiser

Founder, hk+c

Colleen Kinder

Principal, Platinum Coast Designs, Inc.

Erik Kolacz

Principal & Creative Director, Contrast Design Group

Tom Konopiots

Principal, Vincere Ltd

Elizabeth Krueger

Principal, Elizabeth Krueger Design

Ziggy Kulig

President, GRAFF

Jessica Lagrange

Founder & Principal, Jessica Lagrange Interiors

Luca Lanzetta

Founder, Luca Lanzetta Group

Matt Lederer

President, Mahogany Builders

Phillip Liederbach

Partner, Liederbach and Graham, Architects LLP

Filip Malyszko

Principal, Steve + Filip Design

Kara Mann

Principal, Kara Mann

Janet McCann

Principal, Janet McCann Associates, Inc.

Margaret McCurry

Principal, Tigerman McCurry Architects

Michael Menn

Immediate Past President, Home Builders Association of Greater Chicago and Principal, Michael Menn Ltd.

Kathleen Mitchell

Publisher, Luxe Interiors + Design Chicago

Donna Mondi

Principal, Donna Mondi Interior Design

Elissa Morgante

Principal, Morgante Wilson Architectsn

Nicholas Moriarty

Principal, Nicholas Moriarty Interiors

An Nguyen

President, Vicostone USA

Brynn Olson

Principal, Brynn Olson Design Group, LLC.

Rodger Owen

Principal, BGD&C Homes

Randy Pittard

President & Owner, Bentwood

Frank Ponterio

Principal, Frank Ponterio Interior Design

Eva Quateman

Principal, Eva Quateman Interiors

Mark-Hans Richer

Senior Vice President, Chief Marketing & Innovation Officer, Fortune Brands Global Plumbing Group

Greg Rohl

Vice President of Marketing, ROHL

Steven Rugo

Principal, Rugo/Raff Ltd.

Jean Sagmeister

Strategic Accounts Manager, Fortune Brands Global Plumbing Group

Nora Schneider

Principal, Nora Schneider Interior Design

Kim Scodro

Principal, Kim Scodro Interiors

Tom Segal

Principal, Kaufman Segal Design

Thomas Shafer, AIA

Principal, THOMAS SHAFER ARCHITECTS LLC

Erin Shakoor

Principal, Shakoor Interiors

Scott Simpson

Partner, Scott Simpson Builders

Cynthia Smith

President, American Society of Interior Design Illinois

Brian Snow

Principal, SemelSnow Interior Design

Chad Stark

Senior Vice President, Stark Carpet

Tom Stringer

President, Tom Stringer Design Partners

Chris Sy

President, Carlisle Wide Plank Floors

Kevin Toukoumidis

Founder & Principal, dSPACE Studio Architecture

Russell Towner

President & CEO, Baker Interiors Furniture Co.

Chip von Weise

Principal, von Weise Associates

Jenna Wedemeyer

Principal, Jenna Wedemeyer Design

Wade Weissmann

Principal, Wade Weissmann Architecture

Aimee Wertepny

Principal, PROjECT. Interiors

Suzie Williford

Executive VP Industry Relations & CSO, National Kitchen & Bath Association (NKBA)