Join Us for the
CHICAGO VIP LUXURY GALA
Wednesday, October 4th, 2017
5:30- 8 pm
theMART, Chicago
Join the leaders in the luxury marketplace as we honor the Midwest's best in residential interior furnishings, architecture, interior design and residential development. Help us toast the inductees into the Merchandise Mart Hall of Fame. Celebrate with your industry peers and enjoy cocktails, hors d'oeuvres and conversation at the Chicago VIP Luxury Gala.
Tickets and Information
$100 per person
Business Attire
Merchandise Mart Hall of Fame 2017 Inductees

Lifetime Achievement
David Sutherland
President and CEO
David Sutherland Showrooms

Architect
Stuart Cohen and Julie Hacker
Partners and Co-founders
Stuart Cohen & Julie Hacker Architects LLC

Interior Designer
Jessica LaGrange
Founder & Principal
Jessica Lagrange Interiors

Residential Developer
Alan D. Lev
President & CEO
Belgravia Group
Thank You to Our Generous Sponsors
Exclusive Media Sponsor
Platinum
Gold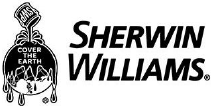 Silver
Thank You to Our Industry Partners
Chicago VIP Luxury Gala Host Committee
Richard AbbottPresident, Paris Ceramics
Michael AbramsPrincipal, Michael Abrams Interiors
Chad AllmanPresident, Bramco Construction
Jeannie BalsamPrincipal, Jeannie Balsam Interiors
John BlaineCEO, Carlisle Wide Plank Floors
Darcy BonnerFounder & Principal, Darcy Bonner and Associates LLC
Andrew BowyerPresident, Middlefork LLC
Alessandra BrancaBranca
Annette BravardVice President, Residential Direct Sales & Marketing, Pella Corporation
Joe CaminitiPresident, Caminiti Associates Inc.
Ted ChappellPresident, Ann Sacks
Lauren CherkasRetail President, Artistic Tile
Chuck ComeauCo-Founder and CEO, Dessin Fournir
Carson CradduckSherwin-Williams
Joan CraigPartner, Lichten Craig Architecture + Interiors
Rama Dandamudi, MDPresident, Snaidero Chicago and Plain & Fancy Chicago
Jean De MerryOwner, JEAN DE MERRY
Mick De GiulioPrincipal, de Giulio kitchen design
Christopher DerrickPresident Emeritus, Chicago Institute of Classical Architecture & Art
Chris DewittOwner, Made Goods
James DolencPrincipal, jamesthomas Interiors
Tim EmmittPresident, Belwith-Keeler
Zurich EspositoExecutive Vice President, AIA Chicago
Laurel FeldmanPrincipal, Laurel Feldman Interiors
Jase FrederickFounder & Principal, Jase Frederick Design
Brooks GronlundPresident, Wood-Mode
Jeffry HartingPresident, GTH Architects
Jan HeckPresident, Miele USA
Frederic HenryCEO, Romo, Inc.
Marvin HermanMarvin Herman & Associates
Tracy HickmanPrincipal, Hickman Design Associates
Martin HornerPrincipal, Soucie Horner, Ltd
Holly HuntCEO, HOLLY HUNT
Brian JevremovPrincipal, DOM Interiors
Steve KadlecPrincipal, Kadlec Architecture + Design
Erik KolaczCo-Founder & Group Creative Director, Contrast Design Group
Tom KonopiotsPrincipal, Vincere Ltd
Matt LedererPresident, Mahogany Builders
Gary LeePresident, Gary Lee Partners
Phillip LiederbachFounder & Partner, Liederbach and Graham Architects
Michael MennPresident, Home Builders Association of Greater Chicago
Kathleen MitchellPublisher, Luxe Interiors + Design Chicago
John MorganPresident & Founder, Savane Properties
Elissa MorgantePrincipal, Morgante Wilson Architects
An NguyenPresident, Vicostone USA
Christopher PeacockPresident & CEO, Christopher Peacock
Randy PittardPresident & Owner, Bentwood Luxury Kitchens
Frank PonterioPrincipal, Frank Ponterio Interior Design
Kathryn QuinnPrincipal, Kathryn Quinn Architects
Greg RohlVice President of Marketing, Rohl
Steven RugoPrincipal, Rugo/Raff Ltd.
Barbara SallickCo-Founder and SVP of Design, Waterworks
Gary SchreiberVice President, Power Construction
Kim ScodroPrincipal, Kim Scodro Interiors
Tom SegalPrincipal, Kaufman Segal Design
Thomas ShaferFounding Principal, THOMAS SHAFER ARCHITECTS LLC
Janet Blutter ShiffPresident, Blutter/Shiff Design Associates
Scott SimpsonPrincipal, Scott Simpson Builders
Brian SnowPrincipal, SemelSnow Interior Design
Chad StarkSenior Vice President, Stark Carpet
Tom StringerPresident, Tom Stringer Design Partners
Kevin ToukoumidisFounder & Principal, dSPACE Studio Architecture
Russell TownerPresident & CEO, Baker Interiors Furniture Co.
Emily UrsiniVice President, Interior Crafts
Christofer Von NagelPresident and CEO, BSH Home Appliances
Chip Von WeisePrincipal, von Weise Associates
Aimee WertepnyPrincipal, PROjECT Interiors
Jonathan WitmerPresident & CEO, Donghia